Bitcoin – How to Pay Safely & Easily in 3 Steps
Bitcoin, or BTC for short, is a digital currency that works independently of banks and governments. Bitcoins are a virtual monetary unit whose value is not linked to any currency. However, it can be bought online on trading platforms with real money such as euros or dollars. The Bitcoin rate is independent of financial market crises and offers a high degree of anonymity. That is why it makes sense for us to buy bitcoins and use them to pay.
Bitcoin advantages
Anonymity
Limited number leads to strong appreciation
Decentralised currency
High transparency
In the past very high return within a short time
Decentralised structure means independence from banks
Independent of financial market crises
Actually, it works like normal money, with the only difference that the transactions take place from user to user (peer-to-peer system). We now explain how to buy Bitcoins, because we now have Bitcoins as a means of payment on Fatburners.at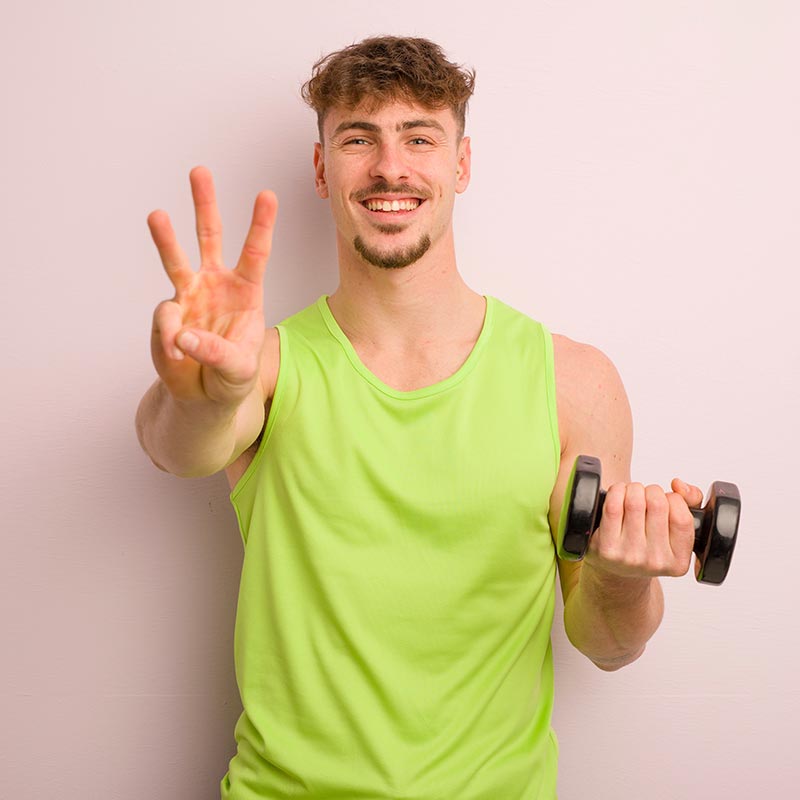 How to Pay with Bitcoin – Instructions
If you don't know how to use this digital currency yet and want to buy our hardcore supplements with Bitcoins, you've come to the right place. We give you here the 3 best steps on how to use Bitcoins for shopping.
1. Choose Your Bitcoin Wallet
Before you make a Bitcoin transfer you have to get a wallet or an exchange account, where you can store your Bitcoins. In order to use BTC, you'll need a blockchain address. There are many options but there is one easy, safe and simple option: a mobile wallet. But when it comes to crypto wallets, there is no perfect solution. Each type of wallet has different strengths, purposes, and trade-offs. So it's really up to you.
How does it work?
The wallet saves the cryptographic information you need to access Bitcoin addresses and make transactions.
How to use it?
You can access your wallet by using a private key. A wallet app automatically uses your private key to sign the outgoing transactions and generate wallet addresses for you.
What is the process?
A Bitcoin wallet stores your private key, not the coins per se. Your bitcoins are stored on a block chain. Your private key is required to authorize transfers of those bitcoins to another wallet.
Hardware wallets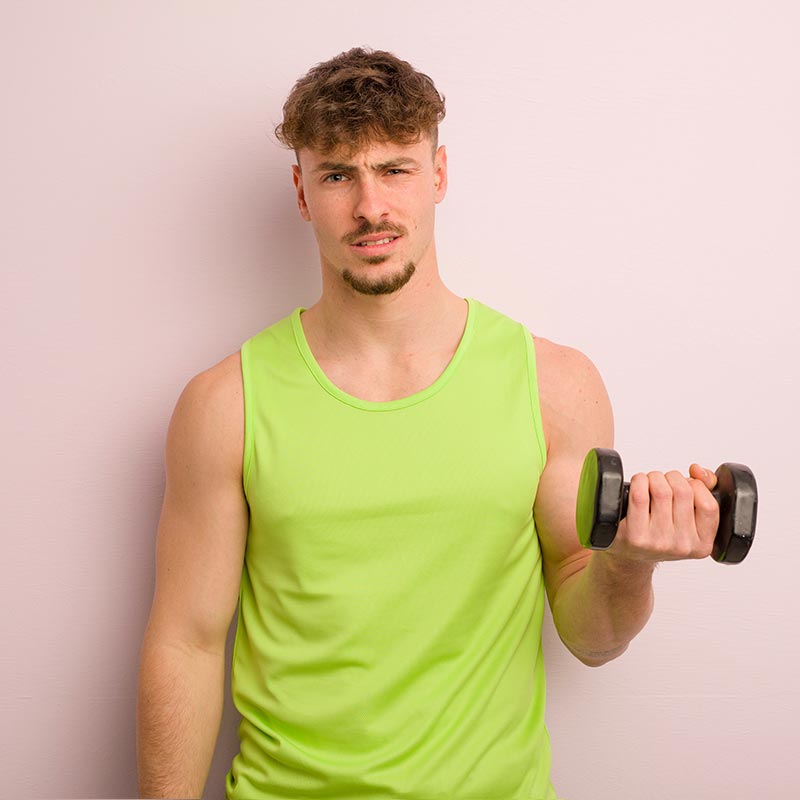 A hardware wallet is a physical device that stores your bitcoins´ keys offline. The advantage is that your bitcoins funds are protected even if your computer is hacked. Always purchase hardware wallets from the manufacturer, we suggest visit the Best Bitcoin Wallet Hardware Wallet: Ledger Nano S. You will find some steps to set up a hardware wallet.
There are many ways to store bitcoins. You can choose the easiest way for you. You can be in full control of your bitcoin assets, take extra security precautions with a hardware wallet, or even use multiple types of wallets: the choice is yours.
Desktop wallets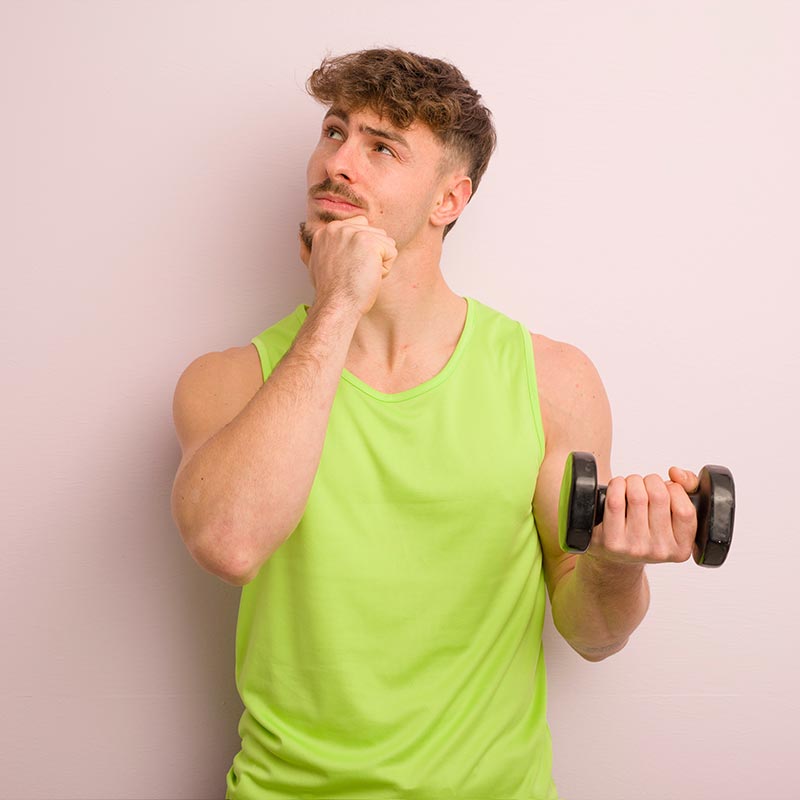 Desktop wallets are software packs you can install on your PC. They allow you to make transactions easily and to keep track of your funds. Certainly, these are one of the safest ways to store your bitcoins. And you can keep your private keys offline, avoiding a hacking scenario.
Also, they are easy to use and to keep your privacy safe. But make sure to take some precautions. Get good internet connectivity and a powerful anti-virus. And keep a physical backup copy of your recovery phrases so you can be able to restore your wallet on another device. You can visit Coinbase.com for some tutorials and steps to buy Bitcoins
Online wallets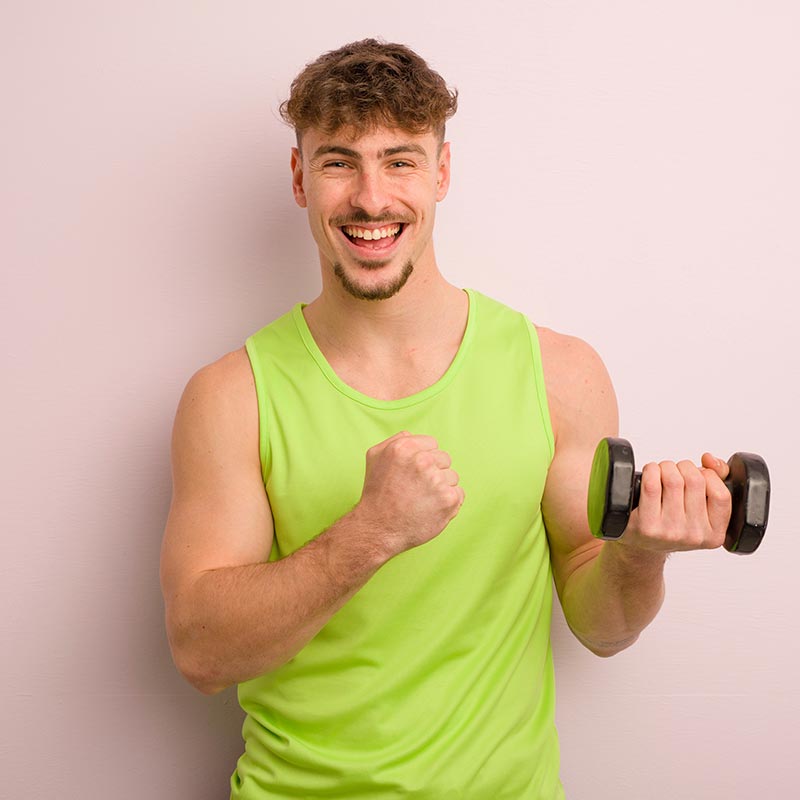 One of the best and most popular options. This wallet functions as an app on your smartphone. This is how it works: it saves your private keys and allows you to pay and store bitcoins with the phone. There's a wide variety of wallet apps for Android and iOS. So you can choose the best one for you.
As well, some online wallets are very beginner-friendly to use and have great support, which is vital if you are just starting in what many may consider a confusing field. Among the best Bitcoin Wallets for online users are Mycelium and Coinbase. Coinbase Bitcoin Wallet is great if safety is one of your top priorities. It has a unique approach for protecting users by storing most information offline.
But indeed, you should always be wary of fake wallet apps, many would like to steal your private keys. Always check a web site's legality before submitting your personal data. Lastly, it is advisable to store only the Bitcoins you need into the mobile wallet. Also, you should enable two-factor authentication (2FA) as a second layer of protection. Now you are ready to buy using Bitcoins at Fatburners.at.
Advantages of Online Wallets
They use a simplified payment verification technology. This is due they only operate with small subsections of the block chain network. They rely on trusted nodes to ensure that they have the accurate information.
A wallet app automatically uses your private key to sign the outgoing transactions and generate wallet addresses for you.
Easy and safe working, your Bitcoin wallet stores your private key, not the coins per se. Your bitcoins are stored on a block chain. Your private key is required to authorize transfers of those bitcoins to another wallet.
2. Buy Bitcoin
Next, you need to acquire some bitcoin. You can buy bitcoin with your credit or debit card online or even other services, like Venmo or PayPal. This makes buying bitcoin easier than ever before. So at this point , you already decided the best wallet option for you and now it's time to follow the next steps. For this guide, we will be using the mobile wallet called CoinBase. In either case, you'll need to download the Coinbase Wallet mobile app
1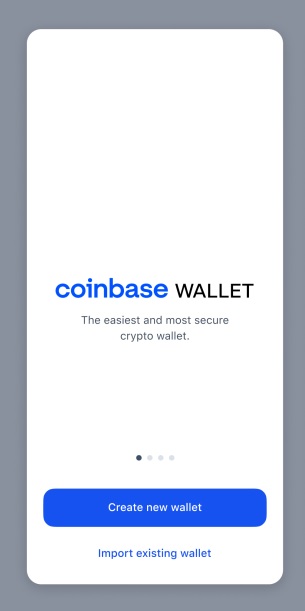 Step 1: Select "Create a new wallet".
2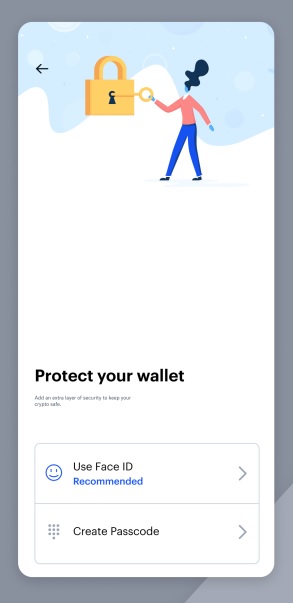 Step 2: Review and accept the Privacy Policy and Terms of Service.
3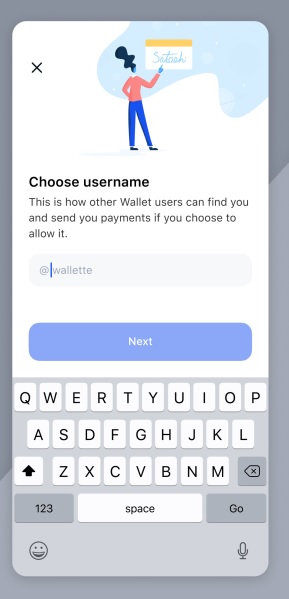 Step 3: Pick your username. This is how other Wallet users can find you and send you payments.
4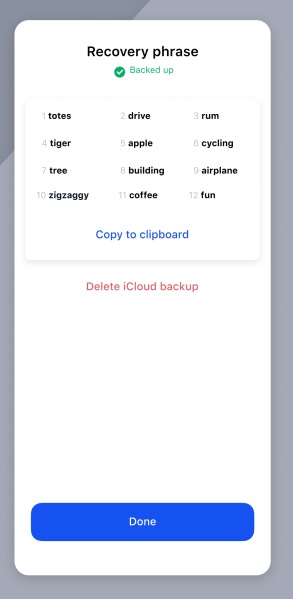 Step 4: Set your username privacy preferences.
5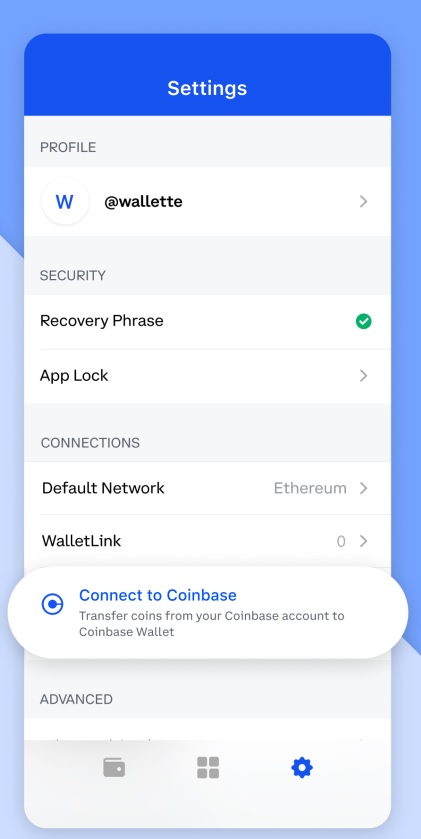 Step 5: Choose your preferred security method, biometrics or a passcode. We recommend biometric authentication.
6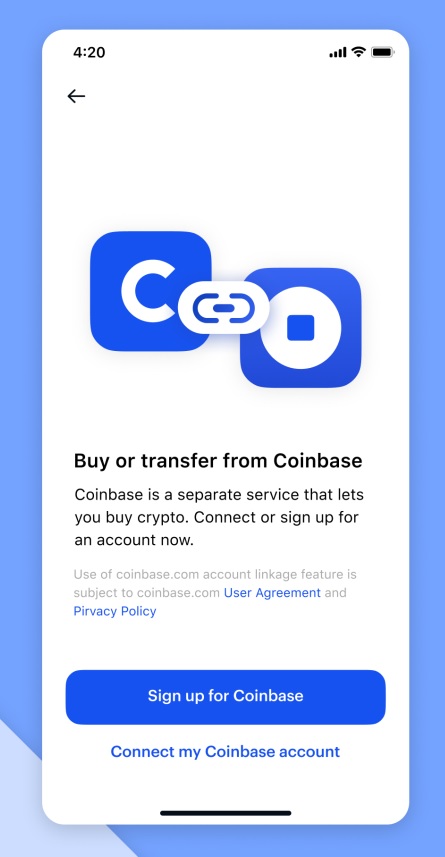 Step 6: Backup your recovery phrase. Your recovery phrase is the key to your wallet.
Select "Backup to cloud" or "Backup manually". Keep your passwords safe.
7Step 7: You are all done – your Coinbase Wallet is ready! But wait we need Connecting your Wallet to a Coinbase account.
After your wallet is set up, you can buy bitcoins using your credit card, debit card or a bank account. You can connect your Wallet to a Coinbase account to easily buy bitcoins, or transfer digital currency from your Coinbase account to your Wallet. Follow the next steps.
Once you're done, you'll be able to buy bitcoins through Coinbase or transfer from your existing Coinbase balances. You can get more bitcoins into your Wallet any time by selecting "Buy or transfer" in the actions section, or via the Settings menu.
3. Start Paying with Bitcoin
Fatburners.at has the option of Bitcoin payments, you just need to copy their Bitcoin address and paste it into a designated field on your wallet. Type in the right amount of bitcoins into the payment box and click 'send'. Your bitcoins will arrive almost immediately. It's as simple as that! Just make sure that you always type in the exact amount as displayed in the payment window.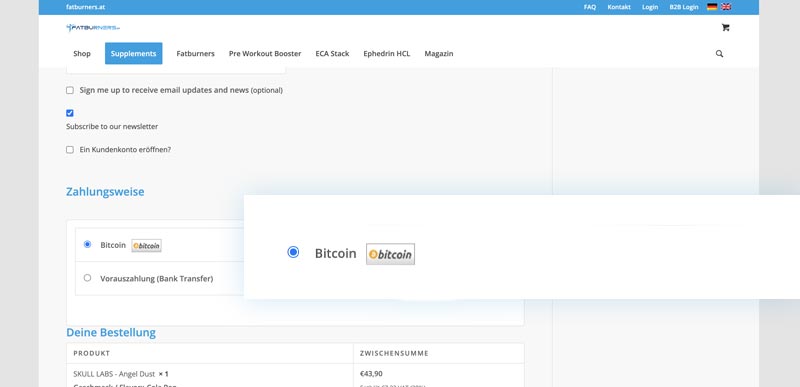 In order to build up your trust, you should know that the block-chains servers can't be turned off. There will always be a copy of all transactions. Also, your information is protected by cryptography as well as transaction data. Thus, extremely safe. Only make sure to keep your passwords in a safe place. And double check your info before submitting any payment. Now you are all set and ready to start using your Bitcoins and get the best supplements at Fatburners.at Enjoy!