FATBURNERS.AT - Online Shop
NOW Foods Betaine HCL
Betaine hydrochloride, also called betaine HCl, is part of many processes in the human body that are necessary fora healthy life. For example betaine HCl protects blood vessels, nerves and liver,regulates your mood, helps to digest high-protein food and leads to an increase of your performance.
Betaine HCl digestion supports the development of natural gastric acid for a healthy digestion. Especially athletes who are on a strict high-proteindiet and eat a lot as well, can benefit from the help of this substance. The active molecule even helps to digest fish and meat better.
Moreover betaine can lead to a better mood since it influences the increased formation of the neurotransmitters acetylcholin, dopamin and serotonin. The product can even help athletes to increase their performance.
---
NOW Foods Betaine HCL suggested use:
Take 1 capsule with each meal. Do not take on empty stomach.
Before taking this product consult with your healthcare physician.Do not exceed the recommended daily dose. This product should only be consumed by healthy adults over 18 years. Nutrition supplements should not be used as a substitute for a balanced and varied diet. Keep out of reach of children. Store in a cool, dry place after opening.
---
NOW Foods Betaine HCL Ingredients and nutritional information:
Betaine HCl, Acid-Stable Protease (150 SAPU)
Summary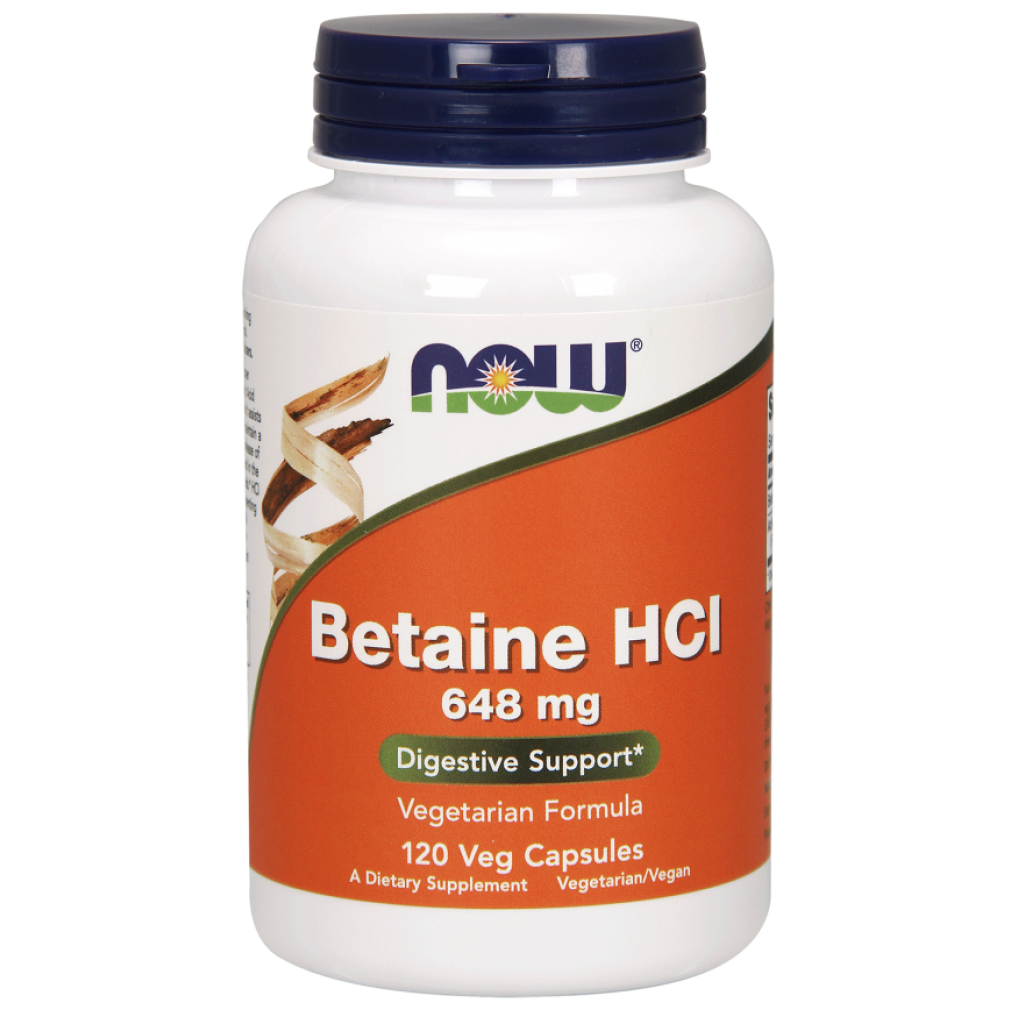 Brand Name
Product Name
Price
Product Availability