FATBURNERS.AT - Online Shop
NOW Foods Candida Support Veg
Candida albicans is a naturally occurring yeast that is part of the human body: On the mucous membranes of the mouth and throat, in the genital area and part of the gut flora. In a healthy balance this fungus is not harmful. But when the balance gets disturbed a fungal infection can happen.
The mix of herbal ingredients of Candida Support from NOW foods helps to keep the fungus in balance and to prevent an infection. The product contains different plant-based ingredients, such as Pau D'Arco, Black Walnutand oregano oil, biotin–a vitamin B complex –and caprylic acid, a naturally occurring fatty acid from herbal oils.
You should take the vegetarian Candida Support capsules every day with food to support a healthy pH value and a balanced flora to give fungal infections no chance at all.
---
NOW Foods Candida Support Veg suggested use:
Take 2 capsules a day with food.
Before taking this product consult with your healthcare physician.Do not exceed the recommended daily dose. This product should only be consumed by healthy adults over 18 years. Nutrition supplements should not be used as a substitute for a balanced and varied diet. Keep out of reach of children. Store in a cool, dry place after opening.
---
NOW Foods Candida Support Veg Ingredients and nutritional information:
Biotin, Magnesium, Caprylic Acid, Pau D'Arco, Black Walnut, Oregano Oil Powder
Summary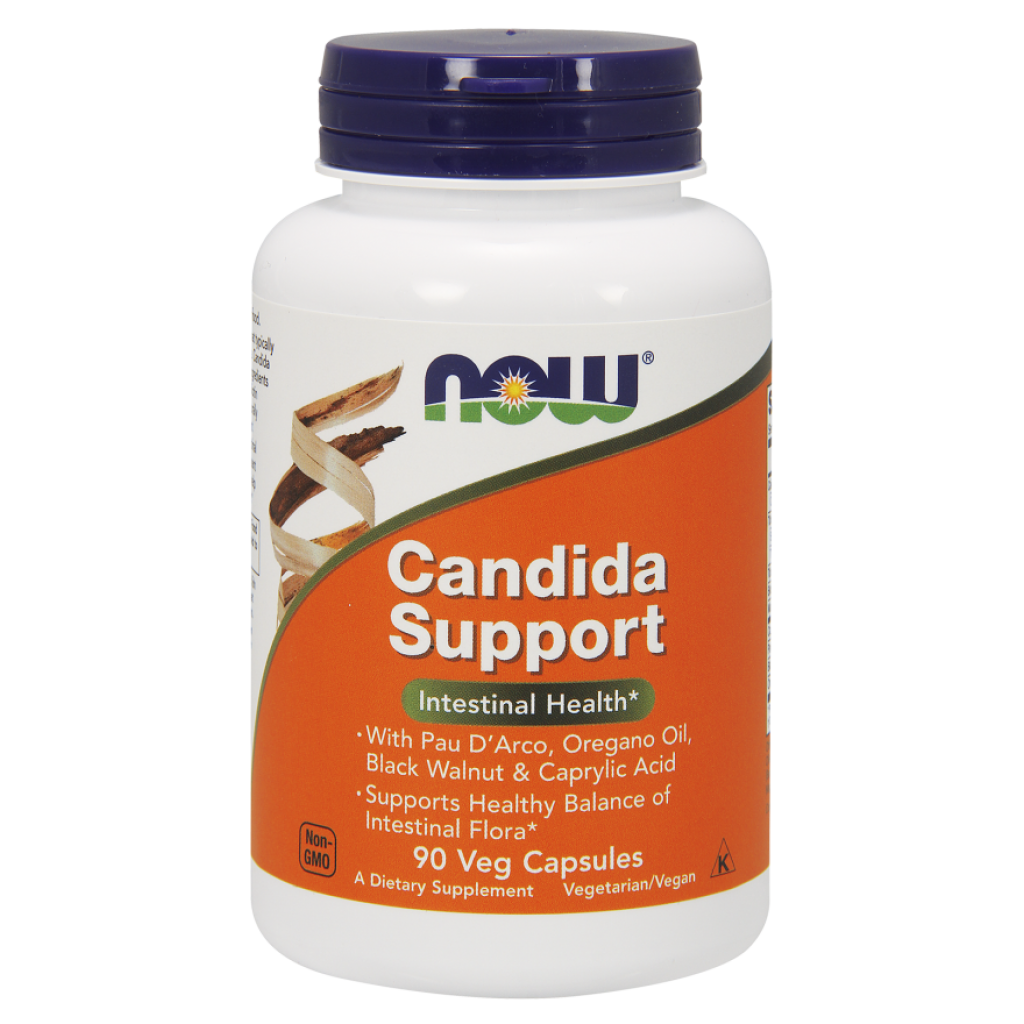 Author Rating
Brand Name
Product Name
Price
Product Availability