Since we women unfortunately tend to put on excess weight and unwanted fat pads, it is good to know how to effectively support the body in losing weight and burning fat. This includes a healthy diet, regular workouts and sometimes supplements.
Fatburners are supposed to "burn fat" – well, of course they don't do that themselves. Actually, they are supposed to stimulate your metabolism to do that – burn body fat – to an increased degree. This way, you can finally get rid of pesky love handles and get closer to your dream of an aesthetic, slim body. Of course, Fat Burners do not replace hard, regular workouts and a balanced, healthy diet. However, these supplements can effectively support you in losing weight and reducing body fat.
Therefore, we want to explain to you here:
How to find the right fat burner? Which supplement is the right one for you?
What ingredients are in fat burners for women? A few examples are DMAA, DMHA, DMAE, Yohimbe/Yohimbine, Ephedra etc.
Are there also special fat burners for female athletes?
What experiences have other women had with fat burners?
And where can I actually buy fat burners for women?
Most fatburners are intended for both female and male users. As a woman, however, you may want to lower the dosage a bit.
Here you can find Fat Burners that are specially adapted to female needs: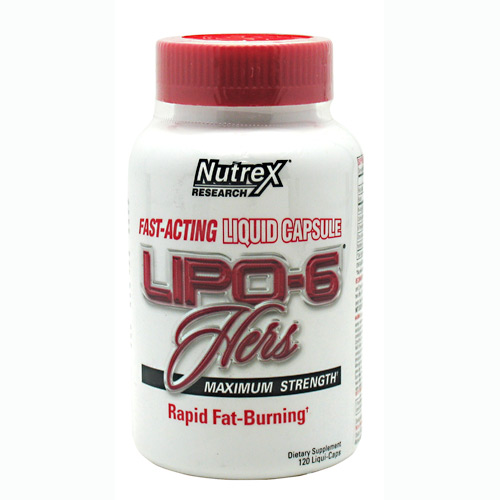 Fat burner for women with breakthrough formula to effectively reduce body fat.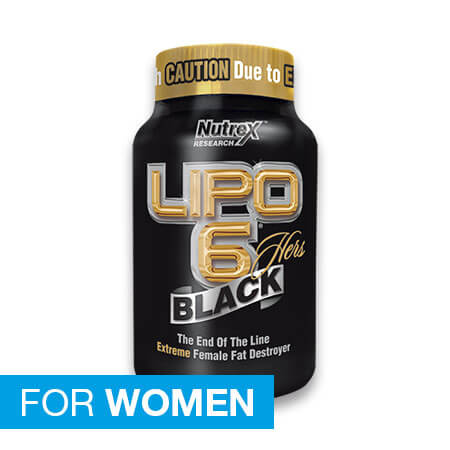 Food supplements with Cafe Arabica, Cocoa and Citrus Aurantium Extract.
High caffeine content !! Extremely popular with women too!
How can woman find the right fat burner?

You are probably asking yourself: "Which is the right fat burner for me as a woman?". There are endless fatburners for women on the market, usually combining a whole range of different active ingredients.
There are fatburners that focus primarily on weight loss, fat burners for bodybuilding women in competitive sports (more physical and mental performance) and fat burners for fitness women that improve training and also promise faster muscle building.
The large selection is on the one hand very good, because every woman can find exactly the right fat burner for every purpose, but it also makes the market very confusing. If you proceed according to the following criteria, the selection of the right fatburner will be much easier:
1. What are your Goals?
There are a wide variety of Weight Loss Supplements: thermogenic fat burners, Appetite Suppressants, Extreme Fat Burners, energy boosters, Pre-Workout Boosters, which also boost fat burning, and much more. Just see what helps you in your individual situation and then decide which product is right for you.
2. Transparent manufacturer information: What's in it?
The most important selection criterion is first of all the active ingredients. (We will come to the ingredients in fatburners in more detail below). Reputable manufacturers explain exactly which substance has which effect and what exactly is combined.
If the information on the product fits well with your individual goals, you should take a look at the auxiliary and additives: Do they match your diet? Sometimes carbohydrates or sugars are included, which you cannot use, for example, in a low-carb diet. If you follow a vegetarian or vegan diet, you should also pay attention to whether capsule shells made of animal gelatine are used.
Many manufacturers offer purely vegetable products, some of which are also free of artificial colors, preservatives, fillers and release agents such as magnesium stearates. Especially for allergy sufferers who have to pay attention to freedom from lactose and gluten, a close look at the list of ingredients is of course important.
3. Capsules, powder, tablets and so on: How to take the fat burner?
Fatburner Capsules are widely used because they are easy to take and you do not need to worry about the dosage. However, capsules often contain gelatin – which is not suitable for vegetarians and vegans. Perfectly dosed and easy to take are also Tablets. If you don't like taking tablets or capsules, there are also fat burners in shakes or drops. Just see what suits you and is best for you.
4. check reasons for exclusion
Fatburners made from plant extracts are generally safe for healthy adults and can cause (digestive) discomfort at most in extreme overdoses. Taking L-tyrosine is not recommended for people suffering from elevated blood pressure, thyroid problems or circulatory diseases. If this fat burner has turned out to be your favorite during the pre-information, you should ask your family doctor if you can use the product.
Also with all other substances, which are not yet known to you, you should consult a doctor or pharmacist briefly to be on the safe side, if you are very young or pregnant, breastfeeding a baby, suffer from metabolic disorders or (chronic) diseases or regularly take medication.
Auch bei allen sonstigen, dir noch nicht bekannten Substanzen solltest du sicherheitshalber kurz Rücksprache mit einem Arzt oder Apotheker halten, wenn du sehr jung oder schwanger bist, ein Baby stillst, unter Stoffwechselstörungen oder (chronischen) Krankheiten leidest oder regelmäßig Medikamente einnimmst.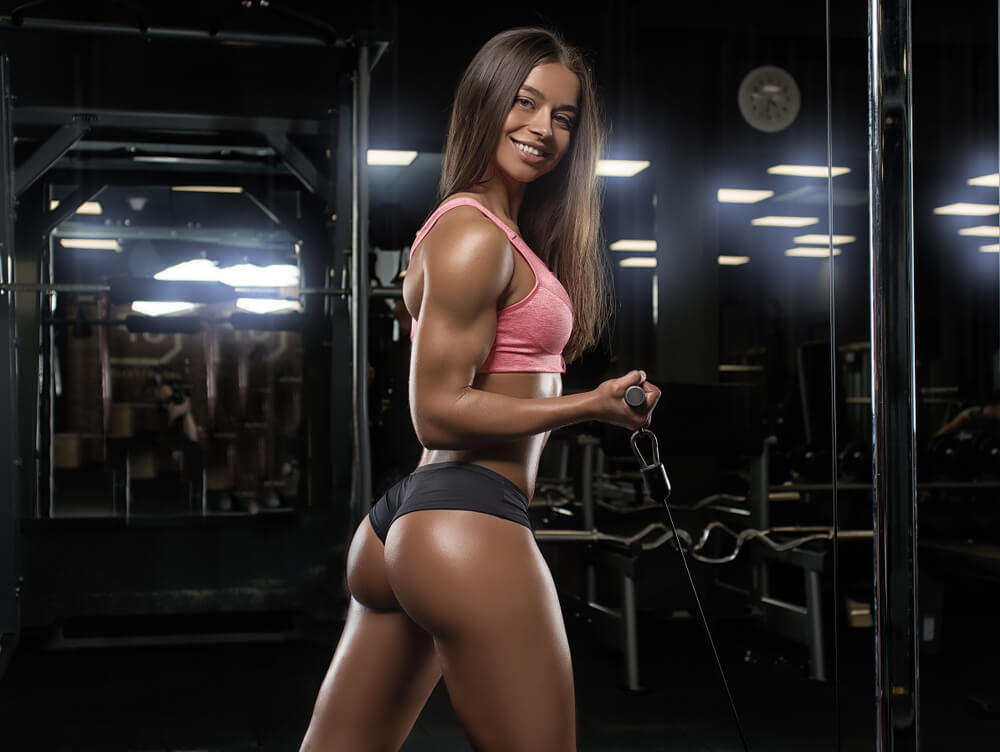 Fat Burner for Women - Ingredients

Let's first take a look at what's in fat burners.
There are numerous substances that stimulate your metabolism – even in normal foods and drinks: caffeine in coffee, catechins in green tea, pepper, ginger and chili, linolenic acids and certain enzymes, L-carnitine, DMAA (1,3-DMAA), DMHA (dimethylhexylamine) and DMAE (dimethylaminoethanol), ephedrine/ephedra, yohimbine and other substances. Yohimbine & Co. really get your metabolism going – and the fat pads to melt.
All these substances are known for their thermogenic effect: When the ingredients are metabolized by your body, they cause an increased heat development in the body and increase your calorie consumption. This effect can be increased if these substances are taken in concentrated form, which is why fat burners contain extracts of these plant substances and often combine them intelligently.

DMAA Booster belong to the training boosters, because in addition to increased fat burning they also give enormous power, focus and endurance for training. But beware: 1,3-dimethylamylamine (often referred to as geranium extract) is an extremely powerful stimulant.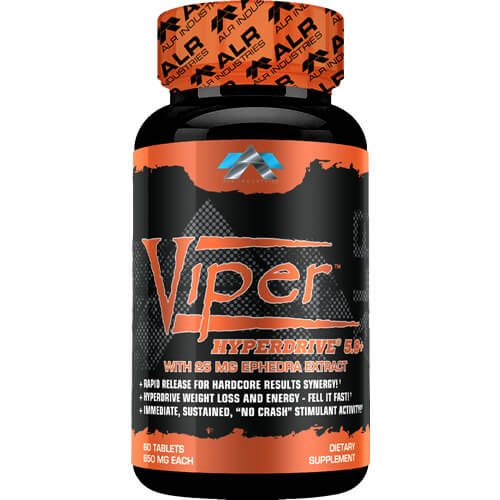 ALR Industries Viper Hyperdrive® 5.0+ DMAA
For a massive increase in energy, fast metabolism and focused fat burning.
A Super Fatburner with DMAA.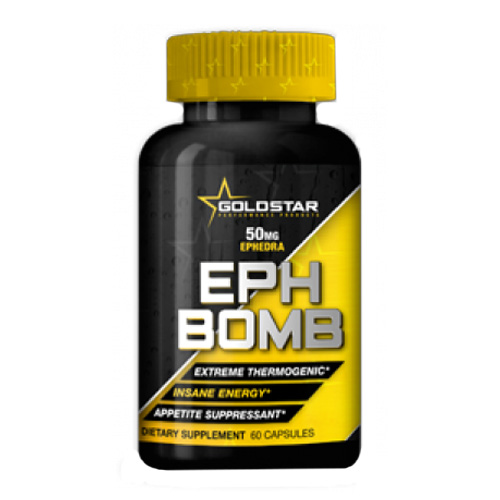 This extreme DMAA fatburner maximizes the pace of fat reduction, increases your energy level and has strong thermogenic effects.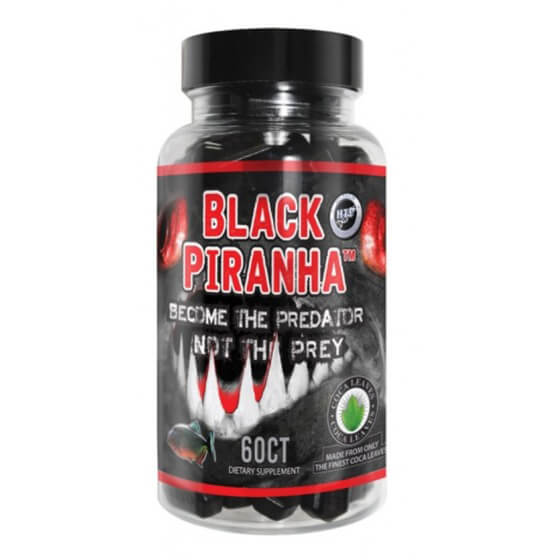 Hi-Tech Pharmaceuticals Black Piranha DMAA
Black Piranha DMAA by Hi-Tech Pharma with is a hardcore formula for faster weight loss and improves your mood and well-being.
DMHA (Dimethylhexylamine) boosters are also supplements that improve the workout on the one hand, but also massively boost fat burning on the other. DMHA is the successor of DMAA and is also one of the stronger substances.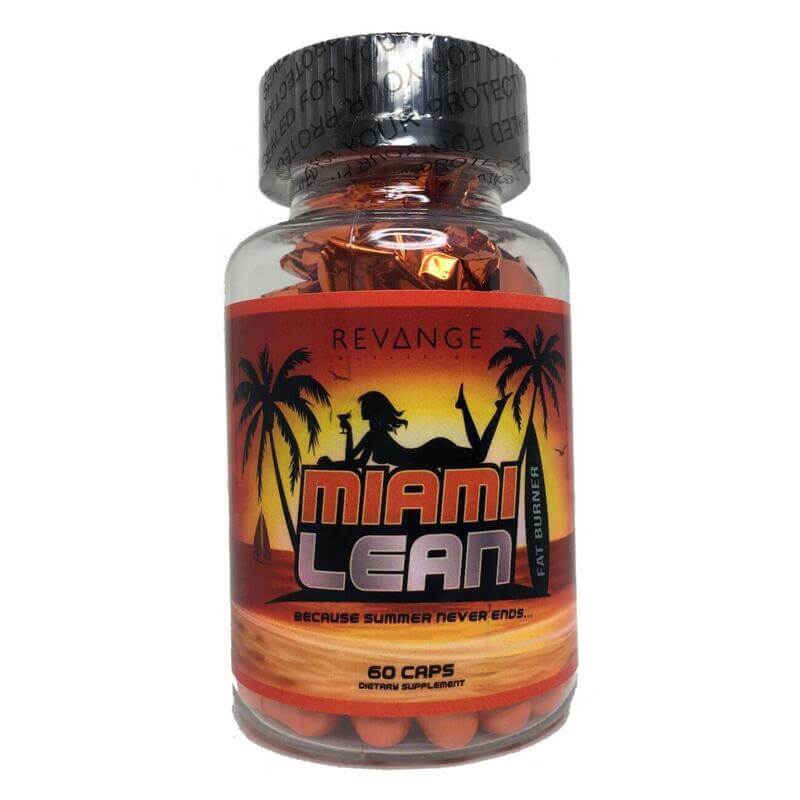 Revange Nutrition Miami Lean, US-Version
Miami Lean Revange Nutrition – Old Formular with DMHA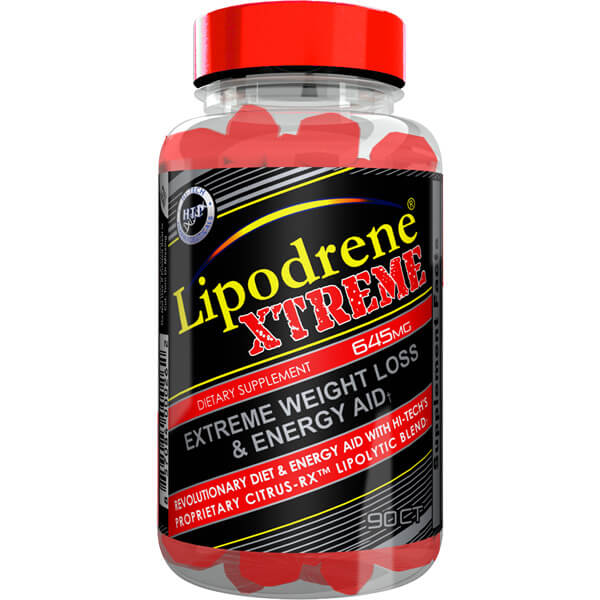 Hi-Tech Pharmaceuticals Lipodrene Xtreme
The hardcore weight loss Supplement with Senegalia Berlandieri Extract in Lipodrene Xtreme is referred to as Ephedrine replacement, it is the most effective metabolism stimulator on the market.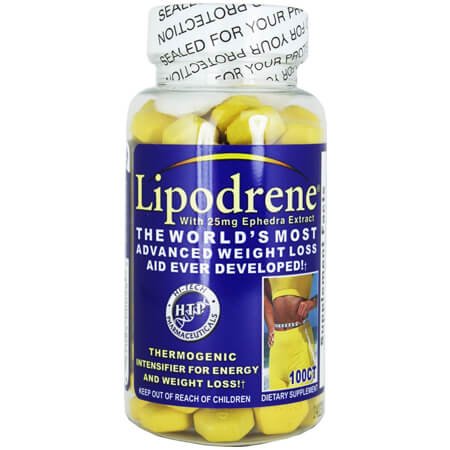 Hi-Tech Pharmaceuticals Lipodrene
The hardcore fat burner with DMAA, yohimbe, ephedra, and more. One of the most effective fat burners on the market! The fastest-acting fat burner! Extremely popular with women!
Fat Burners with Ephedrine / Ephedra
Ephedrine, ephedra, synephrine, ephedrine HCL, ephedra extract: The names are diverse – the effect unique. Fat burners with ephedrine massively boost fat burning, increase performance and give lots of energy. As an ECA stack, ephedrine is also often combined with caffeine and aspirin.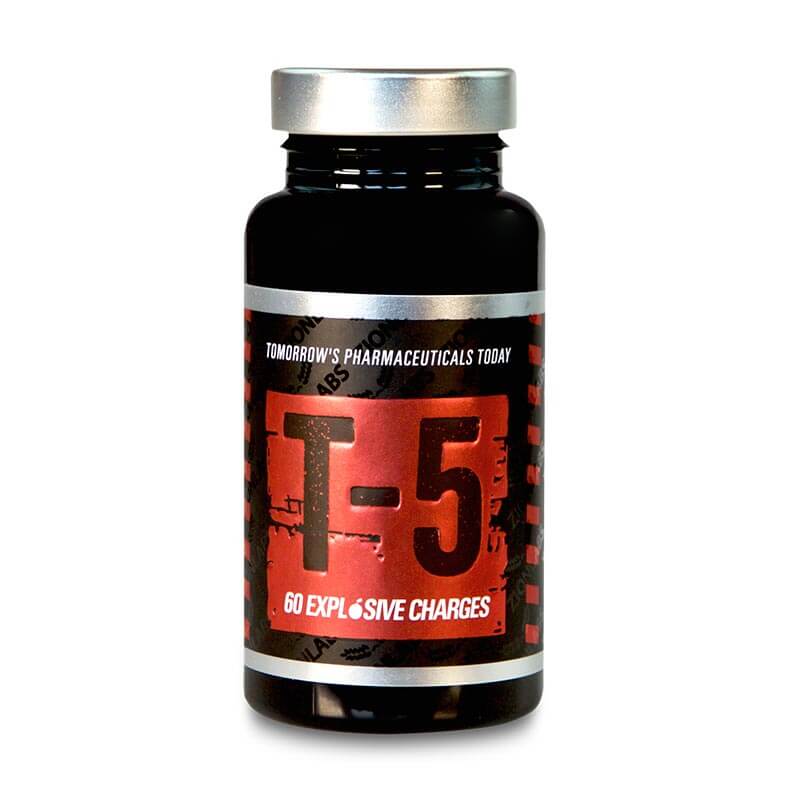 New and improved formula of the fat burner classic T-5 from Zion Labs. For massive losses of body fat and maximum training results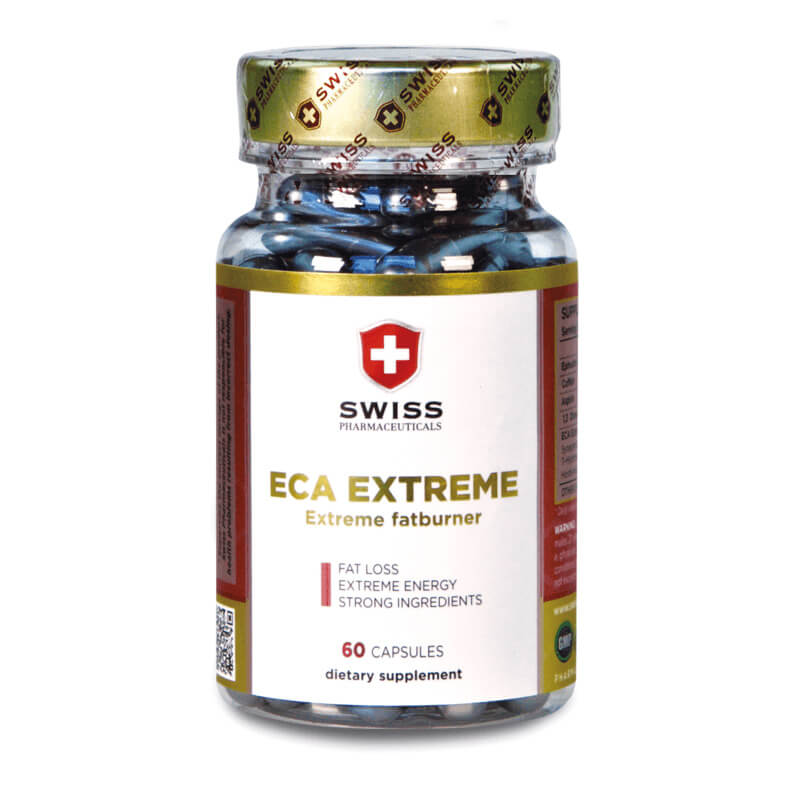 Swiss Pharmaceuticals ECA EXTREME
ECA-Stack and Fat burner with DMAA for intensive training and a dream body!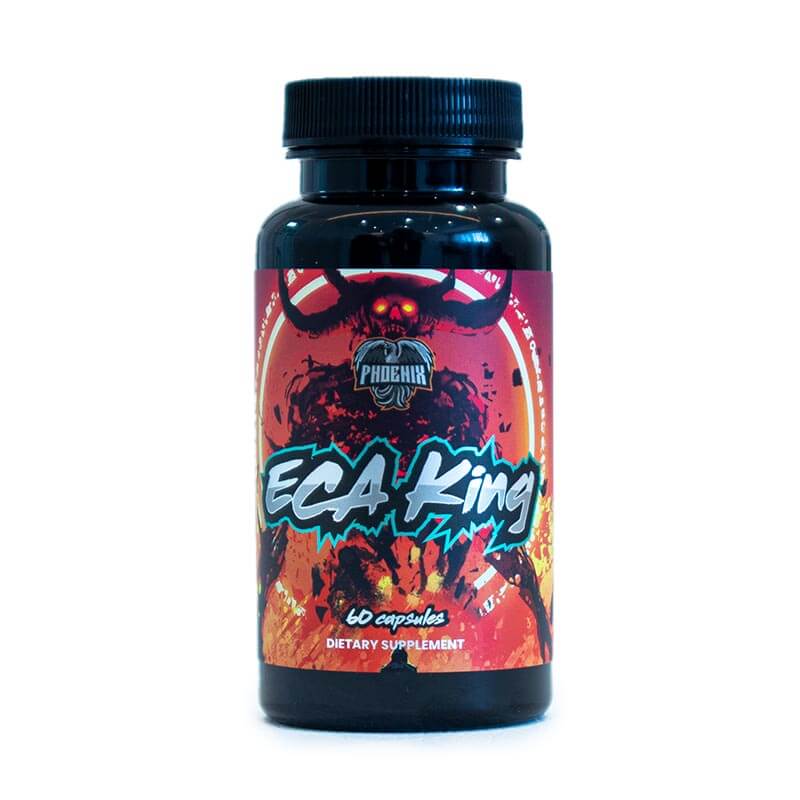 Ultimate pre-workout stack with DMAA, Eph, caffeine, aspirin, synephrine, and yohimbine for maximum workout performance
Fat Burners with Yohimbine
Yohimbe is obtained from the bark of the African tree of the same name. If the whole is supplemented with hydrochloride (to prolong and strengthen the effectiveness), you get Yohimbine HCL. Both men and women like to use fat burners with Yohimbine HCL to lose weight, because they massively boost fat burning and the entire metabolism, and at the same time increase well-being. Yohimbine is also said to increase libido and intensify the feeling during sex.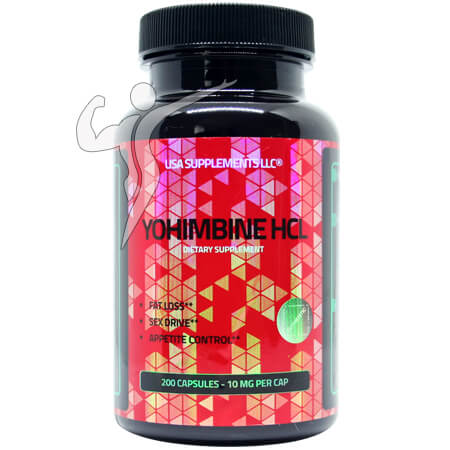 Yohimbine HCl 10mg USA SUPPLEMENTS LLC
Yohimbine HCL Fatburner is extremely strong and effective Super Fatburner. Fatburner Yohimbine is a very long-acting fatburner!! Yohimbine HCL promotes fat loss, supress appetite & maximize sex drive!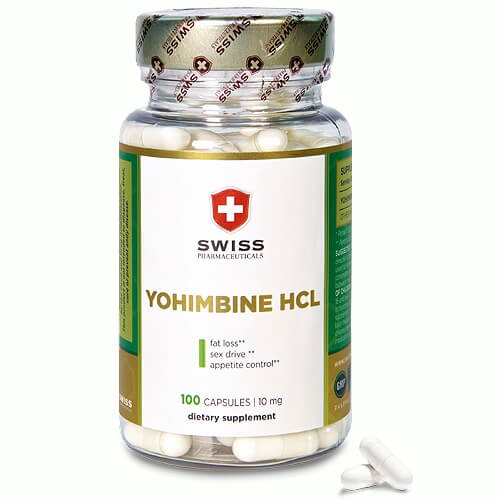 Swiss Pharmaceuticals Yohimbine HCL
Yohimbine HCL by Swiss Pharmaceuticals is an extremely strong and long-lasting super fat burner!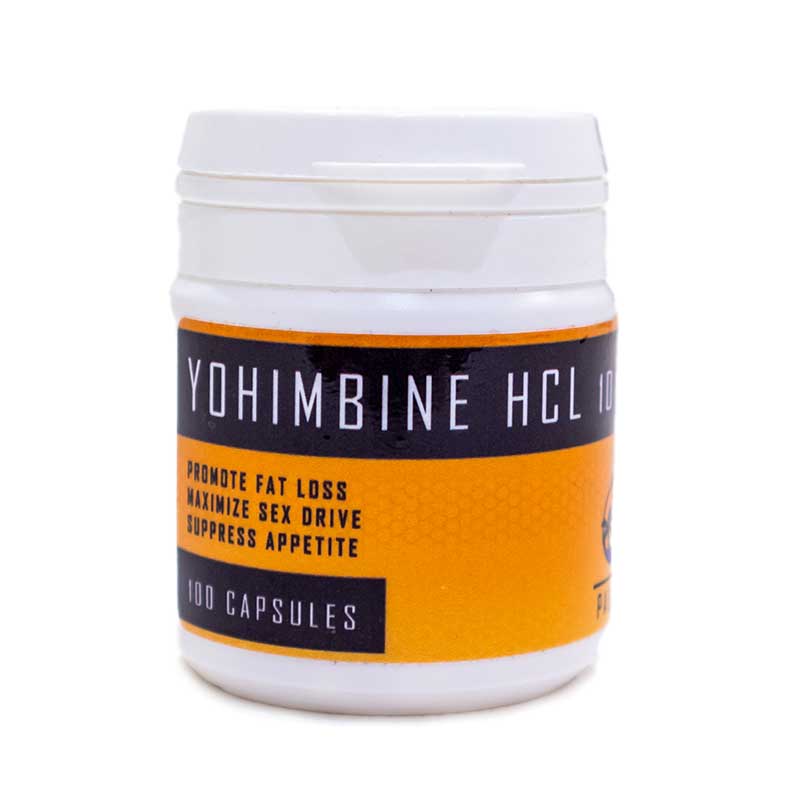 Palmas Yohimbine HCL 10mg
Powerful fat burner with Yohimbine HCL for accelerated fat burning – especially in problem areas.
Fat Burner for Sportswomen
Fat burners for fitness women mainly contain ingredients that support the body during training and / or muscle building. These include the above-mentioned DMAA and DMHA boosters, ECA stacks and much more. The substances contained and their fat burner effect thus help you here specifically to reduce unwanted pads in certain places and to perfectly model a body overall. The same applies to fat burners for bodybuilding women.
Fat Burners Women Experiences
We wanted to know, "Girls, what experience have you had with fat burners?" so we asked our female customers. Most of them resort to fat burners for women either every now and then or even regularly. Almost all of them have had very good experiences and were able to achieve great results. Even in problem areas such as the buttocks, hips or legs, the users surveyed were able to reduce fat. The most frequently mentioned side effects included inner restlessness and nervousness. Of course, the ingredients in the preparations have a strong stimulating effect. On the other hand, most girls were able to lose a few kilos quickly and easily in combination with a healthy, calorie-reduced diet and regular training. Female athletes in particular were also pleased with the performance-enhancing, concentration-promoting and endurance-prolonging effect during training. All of them found it useful to follow the manufacturer's instructions and slowly increase the dosage.

Buy Fat Burners for Women
Fat burners are offered in general and web stores, retail stores (drugstores and pharmacies) or in fitness or bodybuilding studios. If you want to buy fat burners as a woman, you should always pay attention to the origin and quality.
Here in our online store for sports supplements and dietary supplements, we offer you only high-quality fat burners and preparations from reputable manufacturers.