On the one hand, every body reacts differently to fat burners and, on the other hand, every person – and especially athletes – has different needs and wishes. Some are looking for a fat burner that curbs their appetite, others want hardcore stimulants for more energy during training, but everyone wants to burn fat as quickly and as specifically as possible.
Due to our years of experience and the close exchange with our customers, we present the most popular fat burners here!
Fat burners all look pretty similar – simple yet brilliant. The fat cells in your body have various docking points called receptors. These give commands to your fat cells. And this is where the best fat burners come in. They give your fat cells the command: "Reduce excess fat!". This reduces the fat cell and you can specifically lose weight in the known problem areas such as the abdomen, thighs, buttocks or hips.
In order for you to know which fat burner is the best for you, it is important to know what you expect from a weight loss product. Many fat burners rely on a balanced combination of different active ingredients such as green tea, pepper, etc., all of which boost fat burning.
We have put together the most popular fat burners for you according to the main ingredients:
The 5 most popular fat burners with ephedrine / ephedra for strength athletes, athletes and everyone who burns fat and at the same time wants a lot of energy for training
The 5 most powerful fat burners with DMAA and DMHA for advanced users who can handle the power of these products
Our 3 favorite fat burners with yohimbine / yohimbine that effectively boost fat burning and are well tolerated
Let yourself be inspired here and then simply try out for yourself what is the best fat burner for you !
The Five Most Popular Fat Burners with Ephedrine / Ephedra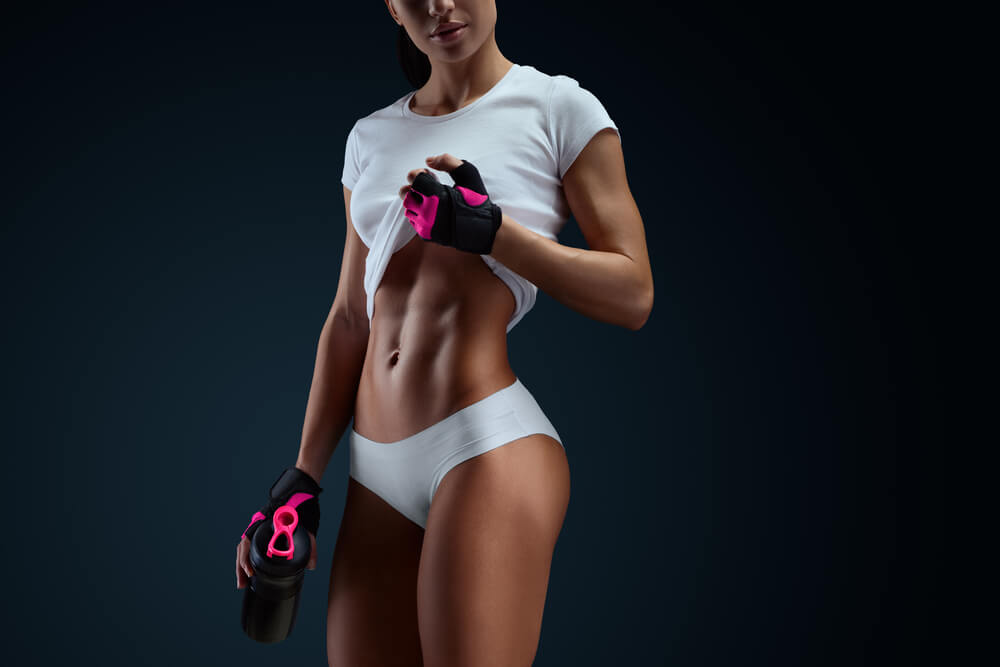 Fat burner with Ephedrine, Ephedrine HCL, Ephedra or Ephedra extract. They all have one goal: to really get the circulation and the whole metabolism going.
To explain briefly: Ephedra is a shrub that occurs in American deserts, but also in China and the Russian steppe. Some of the more than 35 species of Ephedra contain what is important: Ephedrine alkaloids. Ephedrine can therefore be obtained from some ephedra species on the one hand, but is now also synthetically produced.
But why do the best fat burners contain Ephedrine or Ephedra?
It suppresses appetite, which is why you eat fewer calories. There is also a lot of energy, so you can burn significantly more calories during intensive training. At the same time, it releases the fatty acids from the fat deposits, which are then burned quickly due to the increased metabolism and thermogenesis.
In addition to ephedrine or ephedra, ECA fat burners also contain caffeine and aspirin. The combination of ephedrine and caffeine really boosts fat burning – even at rest – while aspirin extends and strengthens the effect.
Some users prefer ephedra in the diet, others swear by ephedrine and still others rely on the combination of ephedrine, caffeine and aspirin, as can be found in the so-called ECA fat burners.
Here are our 5 most popular fat burners with ephedra / ephedrine / ECA fat burners: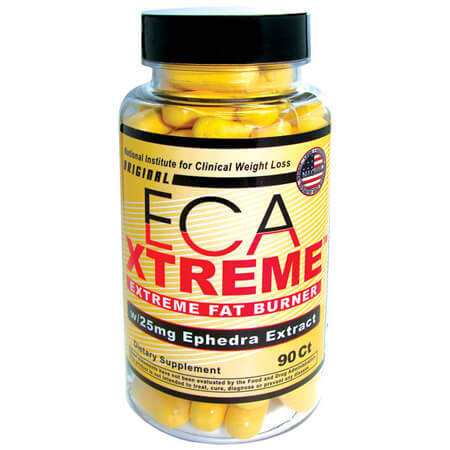 ECA Xtreme Ephedrine ECA Stack
Probably the
best and best-selling ECA Fatburner from the USA
works in three ways: as an
appetite suppressant
, as a
fat burner
and as an
energy booster
. Perfect for
weight loss
!
ECA STACK
(
Ephedrine
/ Ephedra, caffeine and aspirin). (
DMHA
and
DMAA
version)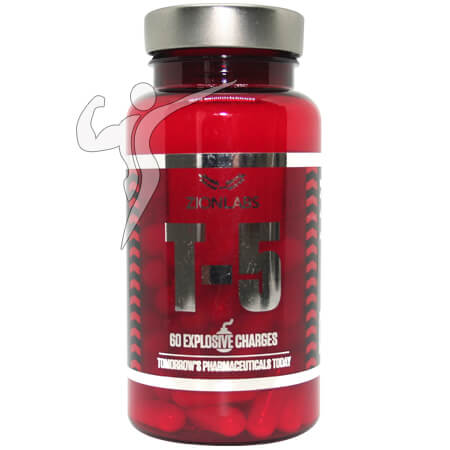 This classic among the ECA Fatburner continues to enjoy great popularity among beginners and advanced users alike due to its effectiveness. Highly efficient & highly effective T5 Zion Labs FATBURNER (ECA Stack)!
30 mg ephedrine / 300 mg caffeine / 150 mg aspirin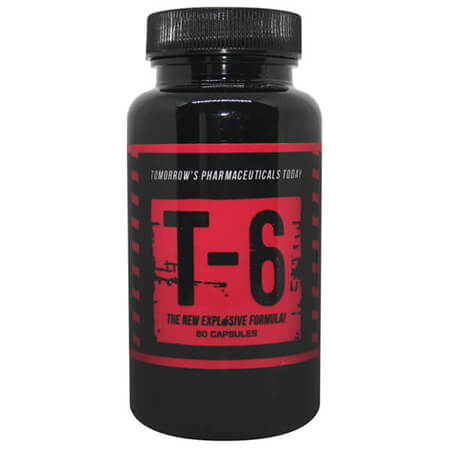 T6 Fatburner T6 Labs Zion ECA Stack
In addition to caffeine, aspirin and ephedrine, this high-dose Super Fatburner also contains DMAA and is therefore probably more for those who have already gained experience with the ingredients. For brutal muscle definition, power, strength and energy!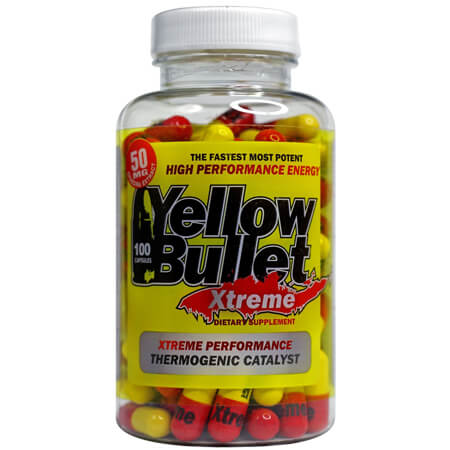 Yellow Bullet Xtreme Hard Rock Supplements
The Most Powerful Diet Pill on the market! Yellow Bullet Xtreme is patented in the USA and has been scientifically tested. The fat burning power of Yellow Bullet Xtreme has been confirmed!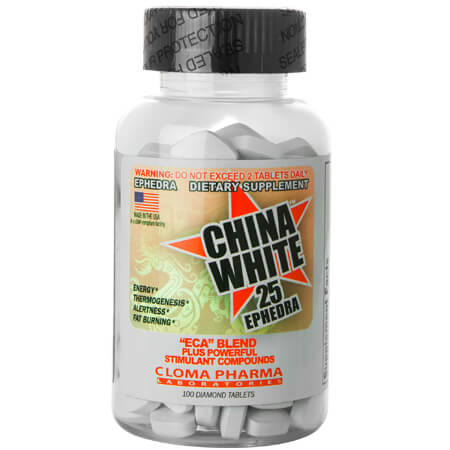 China White 25 Ephedra Cloma Pharma
This Ephedra Fat Burner is especially popular among women because although it is relatively gentle and therefore has hardly any side effects, it also helps to achieve enormous weight loss, less hunger and a lot of power.
The Most Strongest Fat Burners with DMAA or DMHA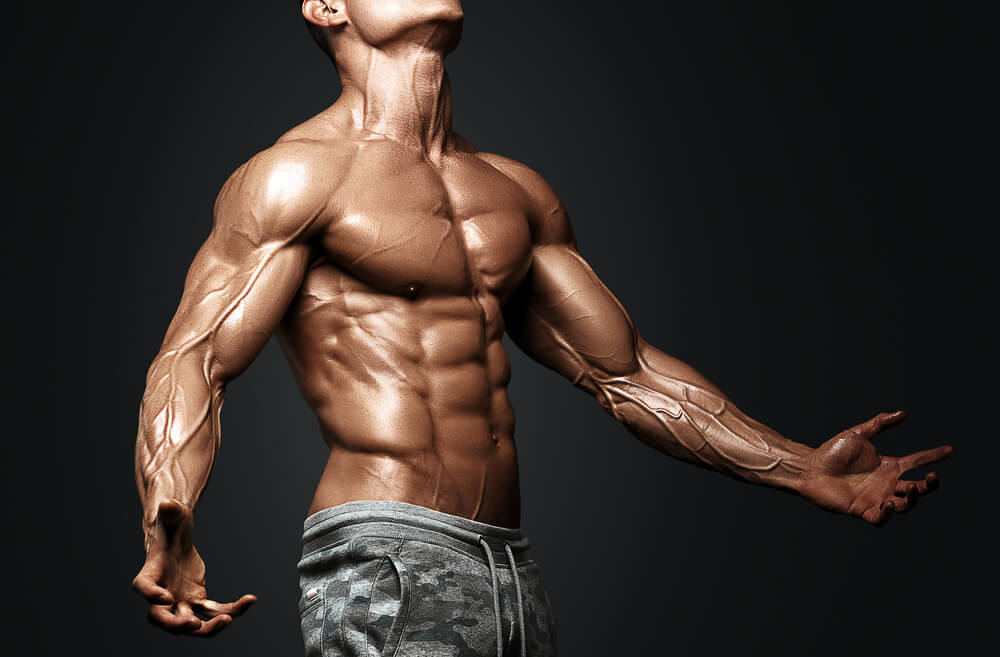 Fat Burners with DMAA or DMHA are suitable for those who already have experience with various substances and stimulants and who deal with them in a targeted and responsible manner. Because of course such strong fat burners can also have side effects.
DMAA (Dimethylamylamine) belongs to the group of amines and is used to increase athletic performance. It is not approved for competitions in most countries and, despite – or because of – its enormous potency, it can no longer be used in many dietary supplements. Many manufacturers therefore replace DMAA with DMHA (Dimethylhexanamine). The latter doesn't look quite as strong as its predecessor. Nevertheless, both substances are known for their enormous effect: extreme suppression of hunger, increased ability to concentrate, significantly more energy, push and drive, which is why they are also part of the Pre Workout Boosters.
Here are our 5 strongest Fat Burners with DMAA or DMHA: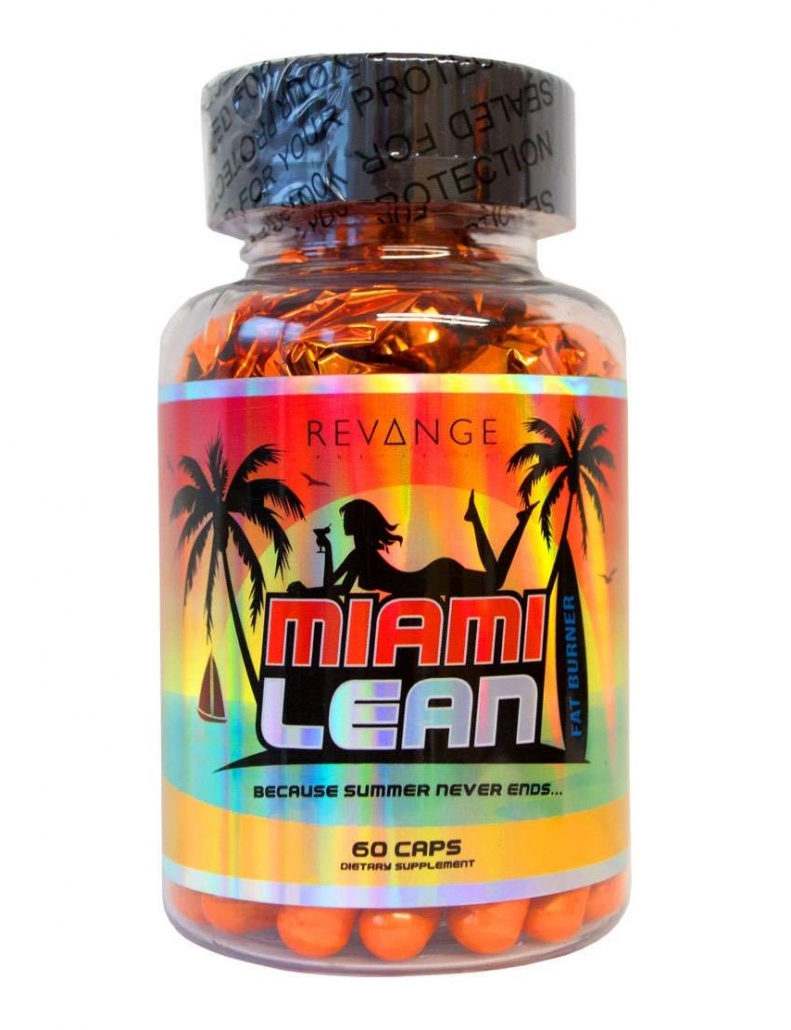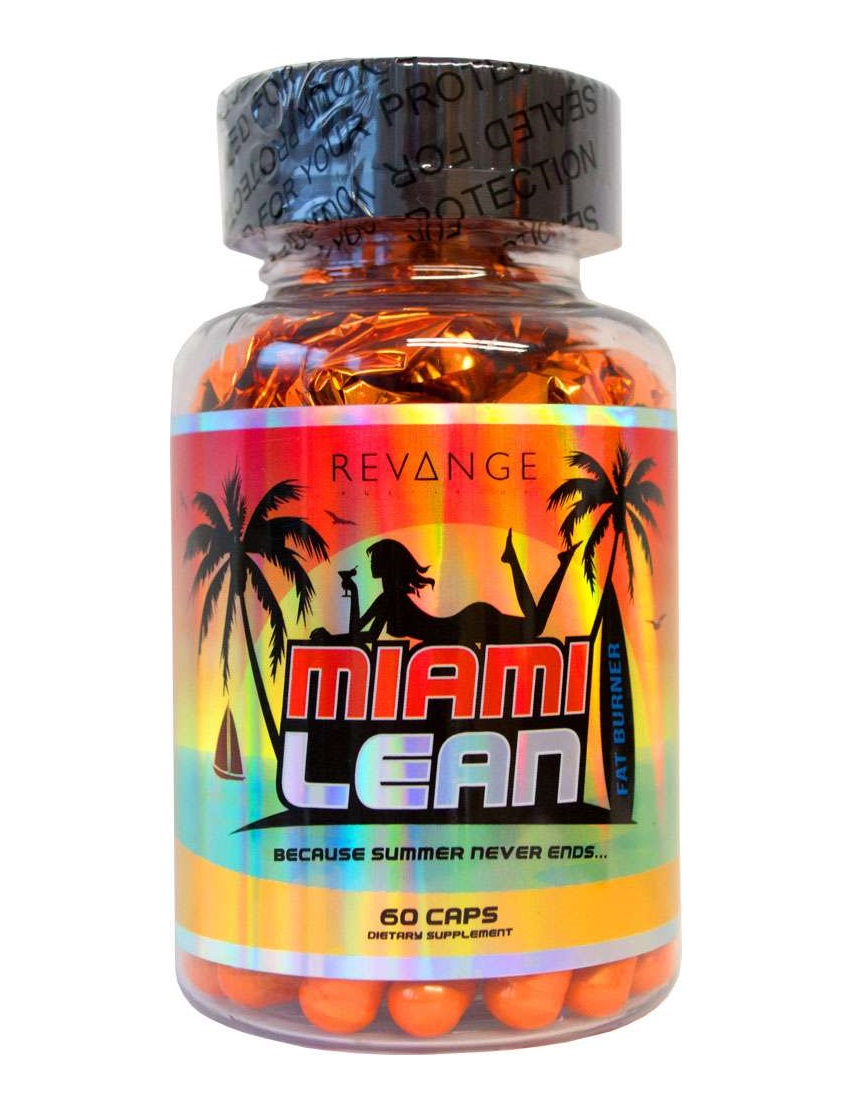 Revange Nutrition Miami Lean Old Formular
The Fatburner Miami Lean focuses on maximum fat burning through extremely strong substances, which together can have a synergetic and enormous thermogenic effect – energy kick included!
Content: 60 / 90 capsules Old formula DMHA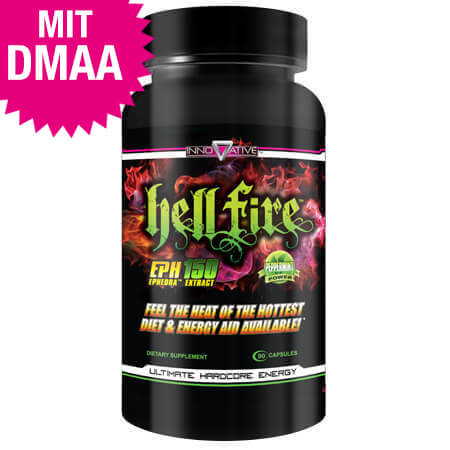 Hell Fire Fat Burner EPH 150 Innovative Labs
This DMHA Fatburner belongs to the absolute classics from the USA and is especially popular with women, bodybuilders and other athletes. Currently you can even get the old version with DMAA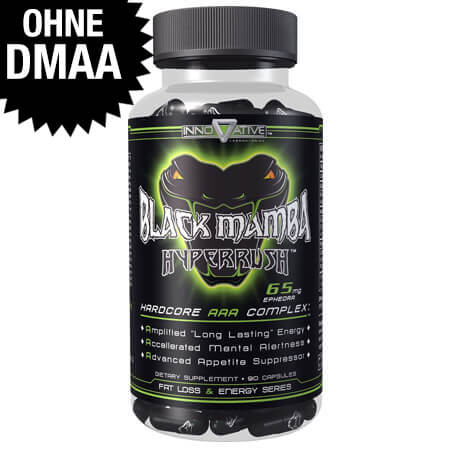 Black Mamba Innovative Labs
Another product that has long been known and extremely popular in the USA is this Hardcore DMHA Fatburner. It also contains 65 mg Ephedrine (Ephedra), Synephrine HCL, Yohimbine Hcl and women also like to use this product because it suppress the appetite and is relatively gentle. We also still have it in the old – somewhat stronger – old version with DMAA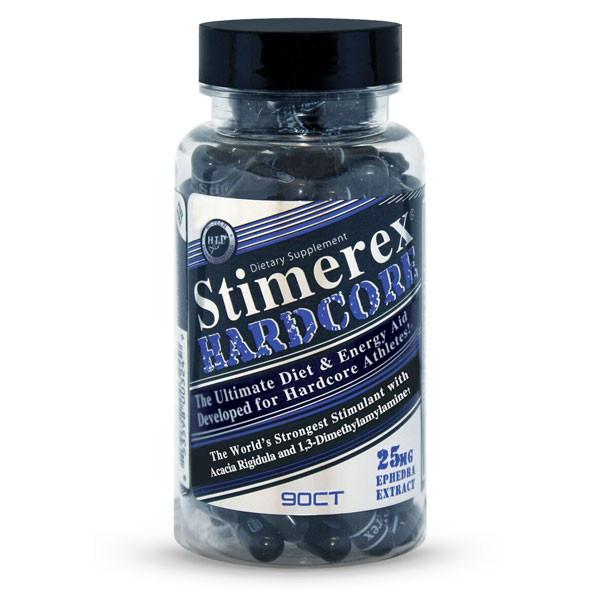 Stimerex Hardcore DMAA Hi-Tech Pharma
The name says it all here, because the hardcore formula ensures massive fat burning. In our shop you can get the Super Fatburner with DMAA or DMHA, whereby the latter works somewhat weaker.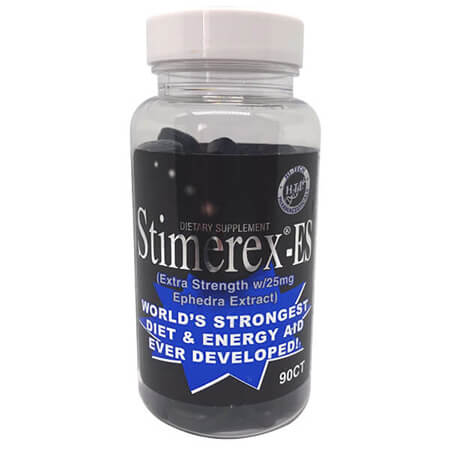 Stimerex ES Hi-Tech Pharma Fatburner
This Fat Burner is also available with DMAA or DMHA and works very similar to the product mentioned above, but still contains 25 mg Synephrine and Yohimbine.
The Three Most Popular Fat Burners with Yohimbe / Yohimbine / Yohimbine HCL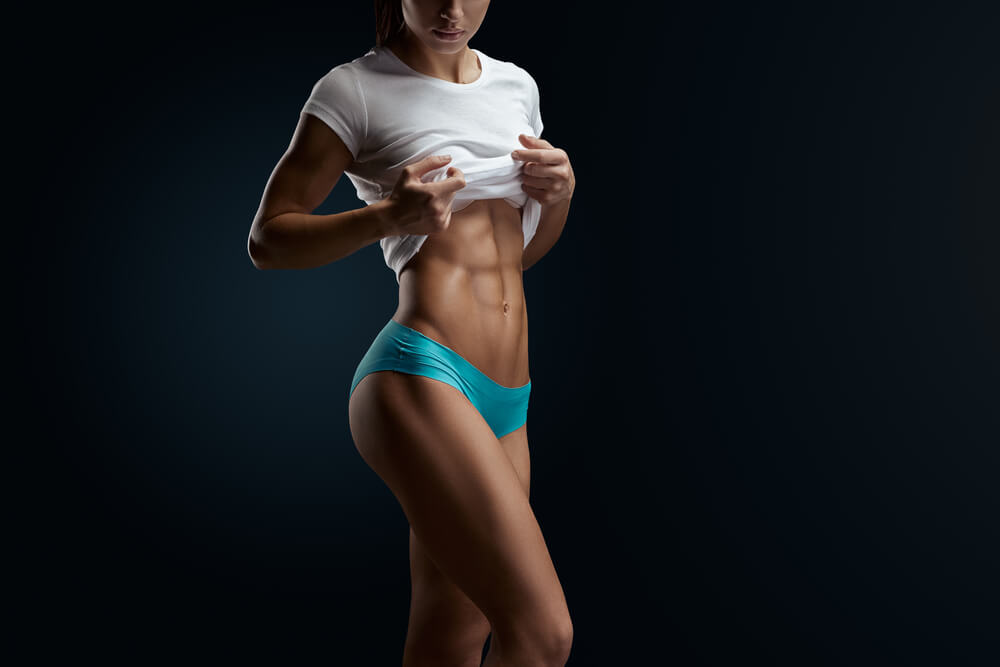 The term Yohimbe refers to the bark of the African yohimbe tree. Yohimbine means the substance, i.e. the alkaloid found in the bark, which is also responsible for the fat burning effect. Mostly Yohimbine is supplemented with hydrochloride = HCL, as this significantly extends and strengthens the effectiveness. Both men and women like to use Fat Burners with Yohimbine HCL when losing weight because they massively boost fat burning and the entire metabolism and at the same time increase well-being. In men, yohimbine can even help resolve fear of failure and mild erectile problems.
Our Three Most Popular Fat Burners with Yohimbine HCL: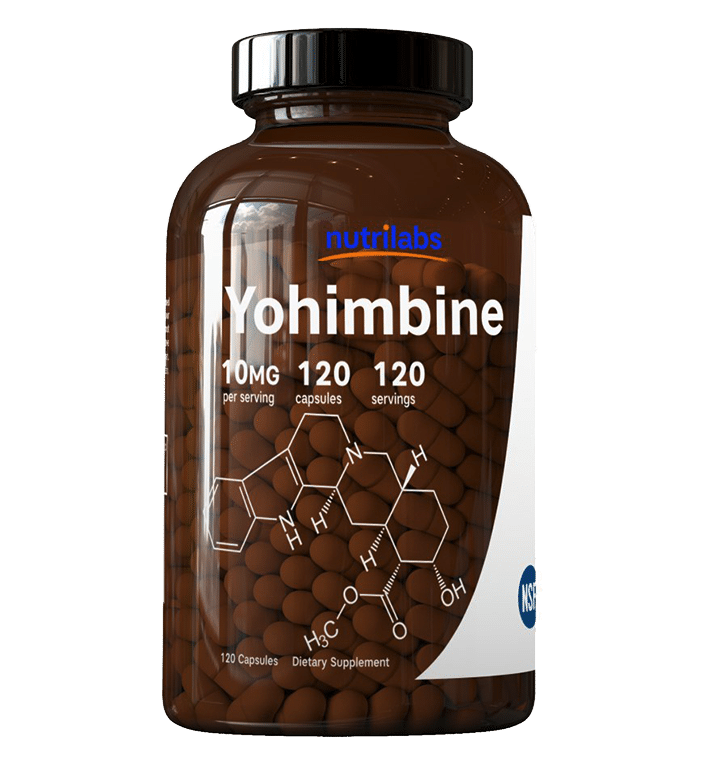 Yohimbine from Nutrilabs Yohimbine HCL 10mg
Best quality is the hallmark of this Yohimbine Fat Burner, which is one of the most effective and popular fat burners worldwide. Burns body fat effectively and quickly!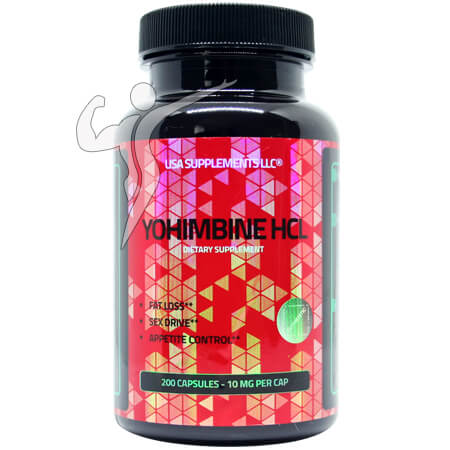 Yohimbine HCL from USA Supplements LLC
This Fatburner is not only very strong and accordingly effective, but also works very long. Yohimbine HCl 10 mg extremely promotes fat loss, suppresses your appetite & maximizes your sex drive!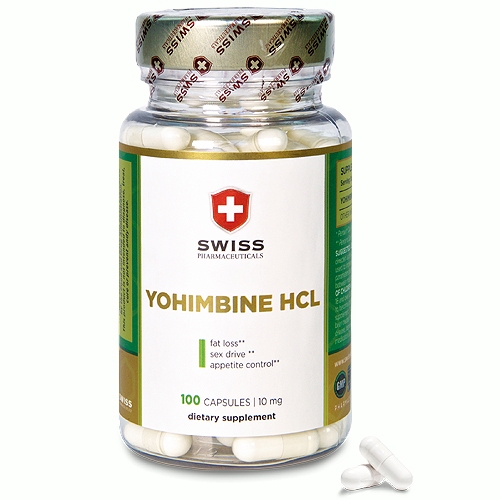 Yohimbine HCL from Swiss Pharmaceuticals
In addition to boosting fat burning, this Yohimbine Fat Burner with 10 mg per capsule also suppresses hunger and increases sexual desire.
Which product has the greatest impact on you and is your most popular fat burner? Feel free to contact us and let us share your experiences!